What the hell do I buy? And with what?
Sometimes I feel a bit stupid asking for advice.
I mean, for the gods, I have been a professional in this business for years!
But things have changed. I stopped being a sound designer full time back at the turn of the century. I was knackered and really pissed off with it all. I didn't stop creating music, however. Indeed, that was one of the reasons for getting out of the rut I was in. I wanted to write both music and words and was fed up of clients telling me what to do.
All these years later, I am getting really good feedback for some of my songs and I am tempted to get out there and play. I don't have a band, so for the moment, it will just be me solo, which is scary as hell!
Aside from that problem, I am short of equipment and short of money. Below is what I have been looking at, but I will be interested in anything anyone has to offer in advice.
Guitar
I have several guitars, Les Paul, Strat, and so on. But if I do this, it will basically be acoustic. 
My acoustic is a 20-year-old Sigma. It has been a reliable old friend, but it is getting tired and I bought it as a studio guitar so it has no built-in pick up.
I do have a wood pickup I can use, but I am not very keen on the sound.  But I wonder if I should invest in something newer. 
Looking around the internet has confused the shit out of me, to be honest. But one guitar has got my attention. It is the Hagstrom Siljan II Grand Auditorium.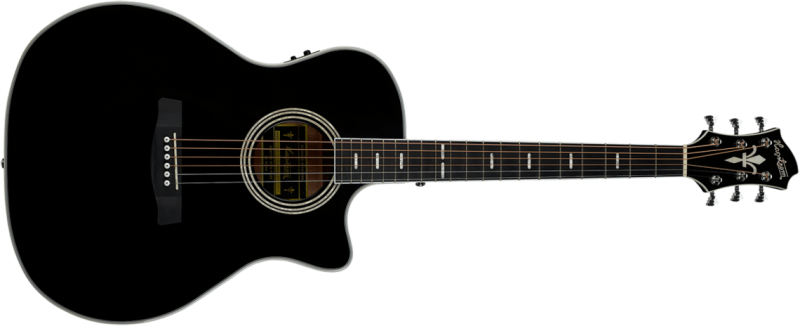 I like the shape and it comes in three colours - black is kind of me, don't you think?
I like the electronics. It has Fishman pickups and bits, including a tuner and phase switch, which is useful when not using a mic. The couple of reviews I have read seem to be good, but I haven't played one myself and that will be the real test.
The price is high for my budget, but what I really want is four times the price, so I am not going to argue! What do you reckon?
Amp
I will need something that can work with both the guitar and the mic. This is probably simpler and boils down to Marshall or Fishman.
The two companies do two competing amps - a fifty watt and a 100 watt amp, though the Fishman versions are a little more powerful.
Both have anti-feedback and phantom power for the mic channel. However, neither run at 48 volts, which might be a problem for the condenser mics I like.  Not that I am really planning to take my Neumanns with me!
The Marshall amps, the AS50D and the AS100D weight in slightly heavier and a few quid more expensive. The Fishman offerings, the Loudbox Mini and Artist, are a little cheaper and lighter.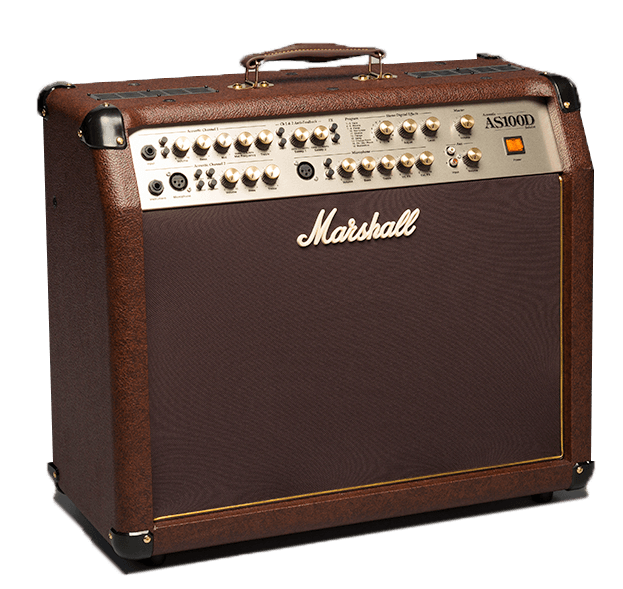 Mic
I have quite a collection of mics, but almost all are condenser and my main mics are Neumann which definitely need 48 volts.
I think, however, I will just pick up a good old Shure SM58. It is dynamic, so no worries about phantom power, and is reliable as hell. I should have one somewhere, but I seem to have lost it over the years. 
As a sound bloke, I really would like to have a better mic pre-amp with compression and limiting somewhere in the chain, but perhaps I am being too fussy. Add that on later? 
Effects
Both amps have some effects, the bigger versions have more for both Marshall and Fishman. 
I am tempted to add some pedals, however. I used to go to a lot of John Martyn gigs in the 70s and 80s and loved the way he played solo with wah-wah peddles, distortion peddles and a WEM copycat delay. I think I would like to experiment with the modern equivalent. I have looked at some of the cheap Behringer pedals which actually review rather well.
Any advice?
I am completely out of my depth here.
So that is kind of it, though that "kind of" is a lot of money one way or another. Certainly, it would take me a while to earn it back even if I can get the gigs. But this is an investment and, as noted above, I tend to hang on to guitars. One of my electrics is 40 years old. Oh, I need to throw in a Uke into the mix! How do I mic that up?
What have you done? What would you do?
Its a tough life being a budding songster!