Buy my Books
If you would like to review any of my books, please contact me.
Dirt
The High Fantasy Saga from C.C. Hogan - Out Now
Johnson Farthing thought it was going to be another boring day digging a well for the trader Truk until he looked into his sister's room to find she had gone.
With the help of a beautiful Sea Dragon called Fren-Eirol and an ancient, but apparently useless magician called Weasel, he sets off on a journey that will take him across a continent, lead him into wars and bring him love.
Find out more about this incredible world and its people at the A World Called Dirt website:
Get it FREE from these shops: 
Bloody Dirt
Series One, Book Two of the Epic High Fantasy
What started as a chase across continents has turned into a war and Johnson Farthing and the Dragons are right in the middle of it!
But nothing is simple and an alliance might be the solution, or it might be a terrible mistake.
Read the sequel to Dirt now.  Find out more at the Dirt website:
The Fight for Dirt
The dramatic finally to Dirt, Series One.
The War has spread to Bind and now Johnson Farthing and his friends must fight to the bitter end and beat back the forces of oppression.
But something terrible is happening to the dragons and the solution lies thousands of leagues away.
Find out more at the Dirt Website:
Hope
The sequel to Dirt, series one and the prelude to series two.
It is ten years since the war ended and Se'ini is a small girl living in the tiny fishing village of Deoram Ham in the far south of bind.
But the world is not yet at peace and the villagers are in danger. They need a general to help them.
Hope, the sequel to the three books of Dirt tells of the aftermath of the war and includes the short story, Mistry's Tale, the prelude to series two.
Find out more at the Dirt Website:
Yona and the Beast
A Free short story from Dirt, Series one.
Set on the world of Dirt Yona and the Beast is a beautiful and heart-rending short story about the slave called Yona and a huge calliston. Yona is cold, as are the others, but with the help of a stranger, they escape from confinement and flee across the continent of Bind on a huge beast. This fantasy tale is set during the same period as the events in Dirt, series one, but can be read on its own
Yona is free at the following stores. Note: if Amazon is not yet free, please get the Kindle version from Smashwords.
Girls of Dirt
Book one of Series two - NOW FREE
Five hundred years have passed since the fateful wars in The Prelates. The Southern States put together a federation, but without the dragons to help hold it all together, it fell apart withing just a few years. Across the continents of Bind and the renamed Preland, people are poorer, Pree's Law has been discarded by petty kings, and the dragons have been forgotten, now nothing more than children's stories. Most people think they are nothing more than a myth, if they think of them at all.
On the Isle of hope, the distant descendant of Johnson Farthing is breeding goats and making cheese. Silvi Farthing might only be seventeen, but she has a dream of a better life than being married off to a smelly fisherman, which is what her brothers want. When they attack her to force her to her will, she is rescued by a legend from her own family's forgotten past.
Be-Elin the Dragon.
Find out more at the Dirt website.
Dragons of Dirt
In the hills above Meressa, on the southern coast of Preland and in the ruined town of Ponack, dragons are now returning and setting up small, optimistic communities. Mistry must now work to put the rest of her centuries-old plan into action, but nothing can happen until they find the descendant of the Cwendrina.
But while Silvi and Ferret travel across Preland with Be-Elin and Mab-Abin, two old enemies are rising across the Yonder Sea in Bind. Whether or not they are successful in their search, they will have to confront the warring Keffra-See and the memory of the Haftens.
For Silvi Farthing, it will mean a trial by war that will tear her soul in two.
The saga continues with Dragons of Dirt.
Find out more at the Dirt website
People of Dirt
Don, the capital of the beautiful country of Sarn is besieged by the armies of Lefton and Tol Nalan and the icy winds that are blowing down from the north.
Preland is in the grip of the worst winter anyone can remember in hundreds of years, and from beyond the Red Mountains, a wagon train arrives, sent by the king of Wone. The people of the north are freezing to death and running of out of food. They need help, help that only the dragons can provide. But it will take hundreds of them; Mistry must send to Angyn for help.
And beyond the storms, the vile True Path are allying with Categan. When the winter is over, they will head south intent on wiping out the dragons and building their new empire.
Not for the first time, Silvi finds herself at the front, being compared to her great father, General Johnson Farthing. But can this young woman lead an army? Can she defeat this terrible foe?
People of Dirt is the dramatic finale of Dirt, series two.
Find out more at the Dirt website
The Stink
Out now, in paperback and for Kindle from Amazon.
Five teenagers fall out of school in 1976 and hit the summer running.  They only have one thing they want to do;  get a gig for their band.
A rollicking comedy about five lovable young people stuck in a decade that wasn't always quite so friendly.
Racism, Anti-Semitism, homophobia and murder are just some of the pitfalls.
Love, music, friendship and family are the rewards.
Based in North London in the longest and sunniest summer anyone could remember, this is for anyone who was a teen back then and wants a wonderful nostalgia trip, and for anyone who is a teen now and wants to find out what all the fuss was about.
Songs, laughter, idiots and heartbreak.  What more could you want?
Find out more at The Stink Website:
---
Monkey Number 100030338732
Four brand new short stories in a short and thankfully cheap Kindle compilation.
See the very nice review from JD Kaplan: Click Here.
An infinite number of monkeys employed as part of a bet to prove that the old idea of them writing the complete works of Shakespeare is actually true. But what happens if someone gets something pretty fundamental wrong? Like the word count, for instance....
The New futurist
Trapped in a mind of surreal and extreme belief, an artist tries to reinvent the philosophy of the Futurists while coping with his dying mother.
Definitely Gold
It was all going so well, orbiting 250 miles above the earth. Until he got his finger stuck.
The Glass Blower
A woman travels thousands of years from the future to Venice of the nineteenth century, only to fall victim to love and disease...

And here is a bit from Monkey Number 100030338732
Punch, Punch, Punch, Punch. It was the same every morning of every day of every week of every month…. Punch, punch, punch, punch…. Just to make it infinitely worse, each set of punches was followed by a "Whirr-de-click" and then "shuffle, shuffle, shuffle," as the queue moved another pace onwards. Punch, punch, punch, punch.
It was infinite. No, it really was. Infinite. Interminable. Irritating. Irrational and Alliterative! Bad spelling would have helped the joke. Punch, punch, punch, punch.
Monkey number 100030338732, known as Jacob to his friends, shuffled another three shuffles and learned to hate the word alliterative for having the audacity to not start with the letter I. Shuffle, shuffle, shuffle, punch, punch, punch, punch, Whirr-de-click! Three shuffles equalled one pace. One pace equalled four punches. Four punches equalled one Whirr-de-click! It wasn't as if there was any point to it – you got paid for how long you typed, not how long you were in the building. Shuffle, shuffle, shuffle …. Silence. What?
"Oi, you! Monkey head! You forgot to punch your card!" Jacob winced. The word alliterative had messed up his mind and he had not noticed that it was his turn at long, long last. He grabbed his card from the pile. Punch, Punch, Punch.
"FOUR PUNCHES," chorused a huge number of monkeys.
"Sorry!" Punch. Whirr-de-click. Jacob grabbed the card back out of the clocking in machine, shoved it on the pile and walked as quickly as he could to the typing pool. The queue behind him proceeded in its methodical way; punch, punch, punch, punch.
On Audible, Amazon & iTunes
Book one of my Dirt fantasy saga is now available as an audiobook. Click Here.
All my sites are hosted by kualo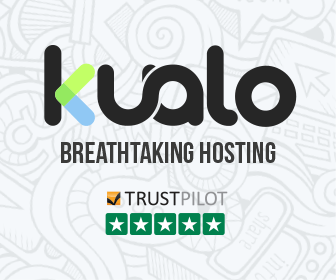 Having used countless hosts, I have been using Kualo for the last few years. Fast, secure, great pricing and really solid support. Totally recommended.
Click Here
.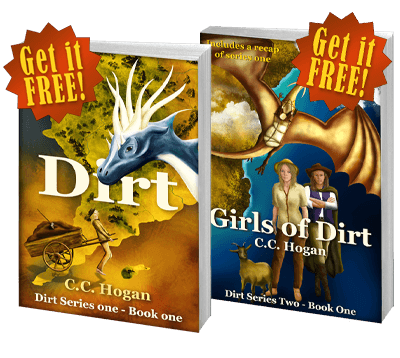 Series One & Two are out now!
Start series one with Dirt for Free, and start reading the brand new series two with Girls of Dirt for only 99p!
Girls of Dirt includes a recap of series one.
ReverbNation
Become a fan of CC Hogan at ReverbNation. Click Here.
The Stink Is Here
North London, 1976. The longest, hottest summer on record. The water is running out and the kids hate their parents. Which bunch of idiots would think it is a good idea to start a band?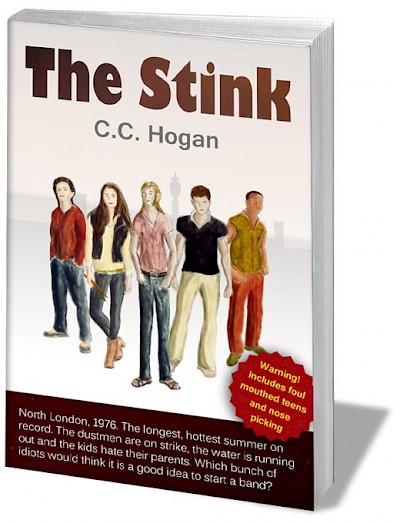 Advert