Was he in heaven or hell? Sam was dead.  He knew he was dead.  He had killed himself.  But it wasn't the end to his problems, it was just the beginning.
Now, he had only one thing to do: find his dead brother Paul. But the Great Cremator has other plans, and now the twins must endure a savage afterlife as they search for each other.
Peter Mark May and Richard Farren Barber bring their hellish world to life in their first collaboration. A journey through a horrific afterlife that has the tension of an escape thriller and the honesty of two ordinary brothers who want to be together like they used to be.
Available on Audible and iBooks
A wonderful speculative tale. What would have happened if Annie Oakley, sharp-shooter extraordinaire had run into Jack the Ripper?
Unlikely? Tim Champlin takes two completely different characters and shoves them together in the smoky world of Victorian London.  Full of the characters of Whitechapel and Bill Codey's travelling show, it is a glorious tale.
And I have the fun reading it.
Available on Audible and iBooks.
Written by Neal Barrett Jnr in the 1970s, this wonderful series of four books it set in a future Earth when it is populated by "men" who have grown out of pigs, wolves, bears, lizards, elephants, birds...  It is an incredible work of imagination and has been a joy to narrate.
The first book is Aldair in Albion and tells the story of Aldair as he falls foul of the strict church of Remia and escapes only to find himself taken as a slave.
The three sequels take you on the journey as Aldair learns of his true beginnings and fights back.
Available on Audible and iBooks.
The first book of Dirt, series one.
The Story of Johnson Farthing is now out on Amazon, Audible and iTunes. Don't forget, you can get it free as part of your Audible Trial.
I have had great fun with this, so I hope you enjoy it.  And of course, it is a very personal project since I wrote the book. If you love dragons, you will love this.
And if you have a fantasy that needs my voice, let me know.
Do you love Douglas Adams?  How about Terry Pratchett?  Steve Wetherell has the same kind of nutty humour and this was a fun book to read.
Bip Plunkerton is a young man on a strange planet, who is tasked with saving the world. What can go wrong?
Ask the snow cow who is charging at speed straight for him. The entire trilogy is now available.
Have you got a comedy that would benefit from a gruff old British bloke?  Check out my narration work here.
Garett Wilson's fascinating and moving memoir of his first year as an Assistant Language Teacher in a Japanese junior high school.
From remembering to wear his "indoor shoes" at work, and dealing with a very awkward teacher, to the joys of watching young teenagers grow up, and drinking far too much Japanese beer in an izakaya bar, this sensitive story will make you laugh and make you cry.
Have you a memoir you want me to record? Let me know.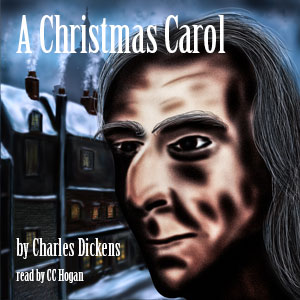 I am just starting on the audiobook trail and my first is out now.
It is a new version of A Christmas Carol by Charles Dickens, but recorded in a very different style!
Produced in association with Spoken Realms, it is out on Audible, Amazon and iTunes.
Don't forget, if you are looking for a narrator for your books, please see my information here.
A series of action-packed novels by Seumas Gallacher.  The first book, The Violin Man's Legacy will be out soon on Audible, iTunes and Amazon.
These great little thrillers have sold thousands on Amazon, and it is really not surprising. Short, to the point, great stories and written by a man who has travelled the world.