A brilliant comedy sci-fi series bought to idiotic life by CC Hogan
Don't forget - get one of these books free from Audible as part of your Audible Trial! Just follow the links to your local Audible site.
Choose either individual books or the omnibus edition!
The Doomsayer Journeys are a series of three books that I reckon Douglas Adams would have been at least happy with.
From my point of view, this was less work and more total fun.  So far I have recorded the first one, The Last Volunteer, and with any luck will get to record the others. If for no other reason than I want to know what happens to Bip and Handen, and the rest of the mad cast.
Basically, it goes something like this: A huge spacecraft crashes into a planet that they were just meant to be keeping an eye on. A thousand years later and the world is about to end.
Can a young bloke, a teenager, who has almost no control over his psyence ability, (that would be his ability to manipulate the world with his head), do anything about it?
To be honest, both he and I have our doubts! To start with, he might just get eaten!
So, on to the audiobooks!
The Complete Adventures
From the crash to the wonderful conclusion, listen to all three books in one go (if you can stay awake that long!)
Steve Wetherell takes his characters on a journey, and I take you.  Can't be bad.  And you can get them here:
And the whole lot is yours for free when you sign up for the Audible Trial.
The Last Volunteer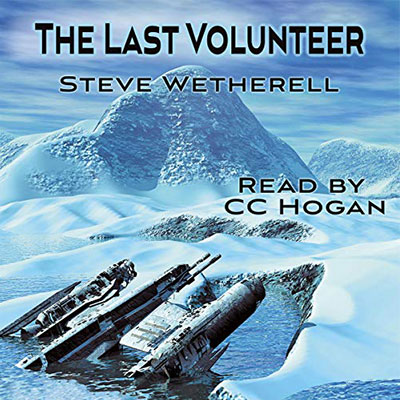 And we start with book one!
This is the crash bit, the nearly getting eaten bit (or maybe more than nearly?) and a bit of the history bit and the mad story bit.  It's enough to make you wet yourself, to be honest.
From:
And don't forget, you can get this audiobook free as part of your Audible Trial when you sign up!
The Chained Immortal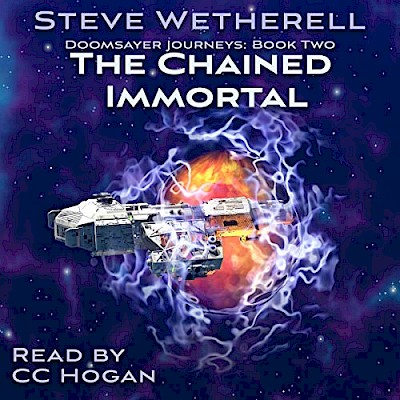 Being the second book in the Doomsayer Journeys. Things are certainly getting interesting for Bip and everyone else, and the Ball of Death is heading towards the planet of Bersh at an alarming rate. It may even be speeding up!
From:
The Mad Emperor
And this is the third and final charge into an ever more complicated yet hilarious story.  Will out heroes pull of the quite frankly impossible?  Will love find Bip?  Or even the other way around...  Will Handen take a sniff of what he keeps in his waterskin?  Everything to play for in The Mad Emperor.
Get it from:
iBooks