Your Search Results, mate:
Found 3 page(s) matching your query:
Whether you are writing a fantasy, a city thriller or a personal introspective journey, trying to get the timing of the events right is crucial. Knowing how long it takes to get from A-B and how long anyone spends in any one place, could effect the weather, their mood, what they see, feel, hear, everything
Creating a map for your fantasy world is far more than giving your readers a helpful, absorbing bit or artwork on the inside cover of your book, it is about making your world make sense and is a vital part of planning. This tutorial is not trying to turn you into an artist, but talk through one way of creating maps that will help you bring life to your work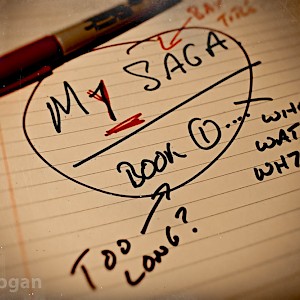 There is a ton of advice out there about how to plan your novel, develop your characters and generally get yourself organised. But what if you are not just writing a book but an entire saga, a series, a trilogy on steroids? How the hell do you plan that? This is what I have learned....